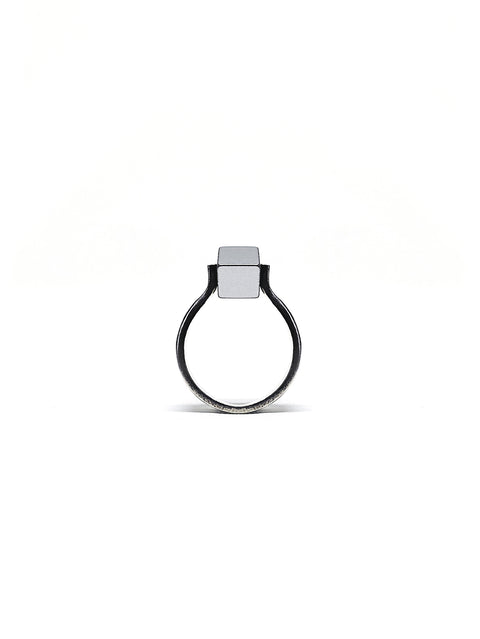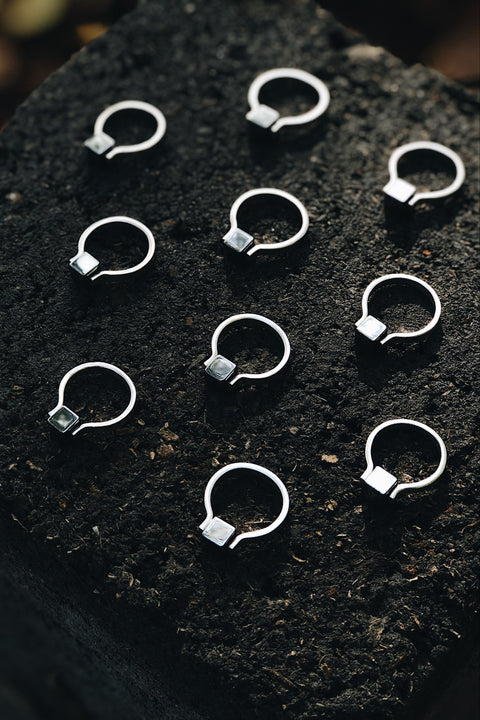 PERCEPTION ring
Minimalism, geometry, bold shape, and movement - all come together in this ring. The spinning hematite cube captivates attention with its shine. Pictured is one of the kinetic rings with spinning stones from our KinneTikko collection.
KinneTikko is a collection of jewelry with moving elements, inspired by kinetic art. After all, nothing is static. Everything is always in motion, even if we cannot see it. Life is movement, and movement is the essence of life. Our jewelry with moving elements was designed to be the perfect complement that aligns with your life. It comes alive, as its owner fills it with motion.
The rings are great for everyday meditation and will truly be a find for those who find it calming to have something to fiddle with through their day.
Made entirely by hand from 925 sterling silver in our cozy workshop.
All jewelry is shipped in our standard Istovo packaging, which features a black branded cardboard box with protective filling, a company postcard, and a business card, and is finally sealed with a branded sticker. Istovo always keeps our customers in mind, delivering our pieces beautifully packaged for gifting.
Istovo believes in minimizing its ecological footprint and is currently in the process of developing eco-friendly packaging that continues to meet our high aesthetic standards.
Preorder
Many of our jewelry pieces are made to order. Estimated production time for some pieces is 8-12 weeks. Please, be aware of it when placing your order, and be patient with us.
Materials
Sterling silver or Gold vermeil
Customization
We are happy to make a custom-length piece if a different size will be a better fit for you. Just add the note at checkout, and we will get back to you. Handling time for personalized items might vary depending on availability. Alterations might require additional charges.