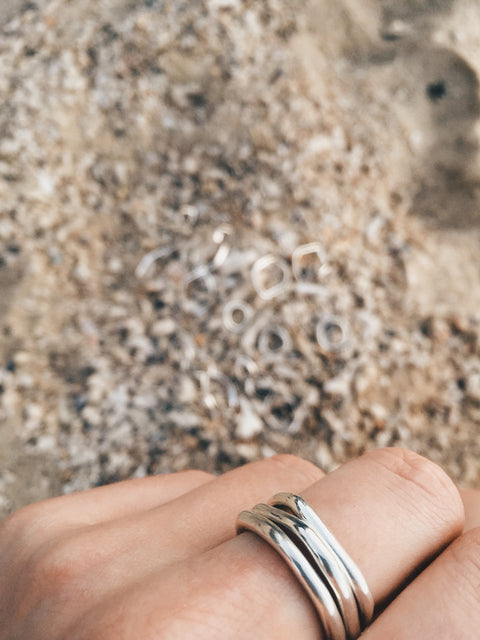 FLORA ring
FLORA is a very simple but at the same time so charming organically shaped ring. Made entirely by hand from sterling silver with Love and Light.
FLORA rings look great when they are stacked together.
Melted rings are like circles on the water, like the contour of a wave on the sand. They are aligned with Nature and vibrate on high frequencies. Fluid bends attract and fascinate, almost hypnotize us. Their sides are smooth and almost alive as if the breeze on the water's edge was captured in the metal.
Estimated production time: 8-12 weeks. Made to order.
Preorder
Many of our jewelry pieces are made to order. Estimated production time for some pieces is 8-12 weeks. Please, be aware of it when placing your order, and be patient with us.
Materials
Sterling silver or Gold vermeil
Customization
We are happy to make a custom-length piece if a different size will be a better fit for you. Just add the note at checkout, and we will get back to you. Handling time for personalized items might vary depending on availability. Alterations might require additional charges.